Dynamic Availability & Recognized Expertise
Allstate Floors delivers a unique combination of experience and skill that make it the right flooring company for your property. Proprietary systems & methods position us as a leading flooring contractor in this arena. Our success in this market is enhanced by our adaptability and our technical knowledge of products and systems.
Flooring requirements for gaming & entertainment venues are both an art and a science.  Recognizing that casinos and their associated operations are an active 24/7 business, our expertise includes optimized scheduling designed to coordinate with the properties' operation.
From hotel lobbies and corridors to guest rooms and ballrooms, casinos and convention centers, Allstate Floors is the industry leader in innovative design and high-performance flooring solutions for any interior.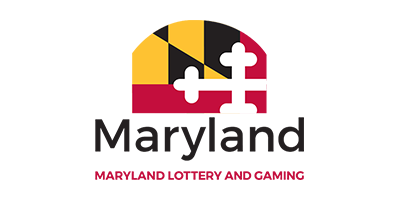 Certified Vendor # V120401736R
Pits & Banks
Gone are casinos that feel like low-ceilinged mazes. The present-day casino must provide guests with easy navigation. Today's casinos want patrons to feel comfortable and, of course, have fun. By using specific flooring systems, casinos can meet their demands for value, durability and safety, while still creating the fun environment guests desire.
Non-Gaming Areas
Lobbies, guest rooms, corridors, ballrooms, theaters, event centers, night clubs, dining areas and back of the house operations. A property's gaming floor is often only a part of the overall project.
Allstate Floors has the necessary experience for the entire project and delivers professional installation of a variety of floor covering types, including raised access panels.
Hotels
Providing a wealth of running line and custom options in broadloom, carpet tile, and hard surface, Allstate Floors delivers the ideal solution for perfectly appointed guest rooms.
We help designers realize their vision using color, pattern, construction and impressive lifecycle value.
Ballrooms & Meeting Spaces
Allstate Floors is experienced in ballrooms, meeting spaces and conference area. We evaluate the usage, timing and budget requirements including are a vast number of choices and wear factors to consider. The style, color, and pattern of your selection must make the right statement to suit the atmosphere of the space, while the material needs to support high traffic and even potential spills.
Stadiums
Arenas, stadiums, and other event centers require flooring systems that can handle extremely high levels of foot traffic. Stadiums and arenas are expensive investments. They are also considered to be landmarks and tourist spots and are often a source of pride for the locality. Fans, travelers, tourists, visiting dignitaries, and locals often traverse stadiums and arenas. Allstate Floors sports flooring solutions for stadiums ensure that you make good financial decisions as well as environmentally sound practices.
Convention Centers
Convention Centers often receive the very highest amount of foot traffic of any type of public space, so it's important to understand the specifications and construction methods to enhance carpet, hard surface flooring and specialized surfaces. All types rely on skilled installation. Allstate Floors understands the demands and construction required to withstand the heavy foot traffic of today's Convention Center.